By Cherry Joy D. Garma
VINTAR, Ilocos Norte – With the advent of technology, learning has become easier, but for some it is a continuing challenge especially to children who do not have quick access to gadgets and internet connection.
In Vintar town, province of Ilocos Norte, a mobile library dubbed "Lib Van Caravan" was launched to address the learning gaps among struggling learners in reading and comprehension skills.
The Florentino Camaquin Integrated School (FCIS), founder and implementer of the program is set to visit the villages of Parut, Margaay, Lubnac, and Parparoroc in Vintar where learners who have weak to zero access of internet connection, and places with most number of learners were identified.
According to the school head Arnel Sabuco, the reading project is implemented to help address the call of the Department of Education (DepEd) that all schools across the county will take part to make every learner a proficient reader.
"This project will be visiting four barangays during Tuesday and Thursday with our language teachers in English and Filipino, to help enhance our learners' reading and comprehension skills," Sabuco said.
Based on the school baseline, there were about eight to ten learners in every village that are struggling in reading due to lack of materials and exposure to modern learning materials.
With this, FCIS conducted school fund raising activities with the help of the Parent-Teacher Association, and some assistance from the local government unit of Vintar, to produce a modern mobile library in a Van that will cater the needs of their learners, from reading to the use of technology.
LIBRARY VAN CARAVAN PROJECT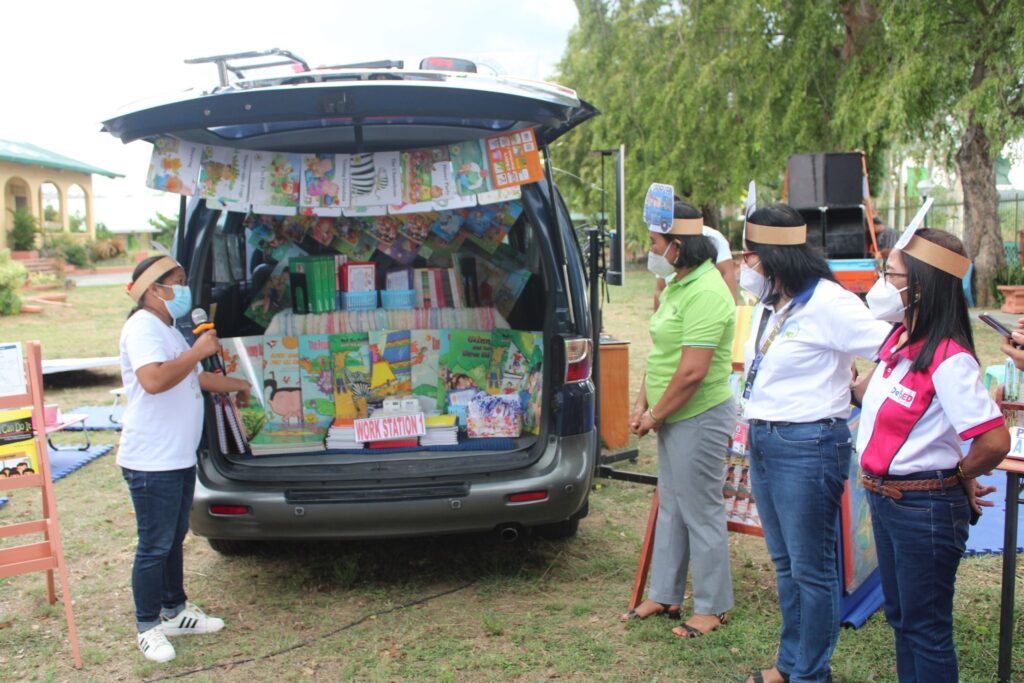 The Lib Van Caravan Project, which means a journey together in providing a better place by bringing the library closer with a van, is anchored to DepEd Memorandum No. 173. S. 2019 – Hamon: Bawat Bata Bumabasa (3Bs Initiative), which is to develop reading competence in all learners and grounded on the needs to develop subsequent reading interventions for the learners.
The Project is composed of three work stations: Reading Station, Watching Station and IT Station.
The reading station offers printed reading materials wherein learners can freely choose the reading materials they want to read. The Watching Station provides a space for the participants to watch reading activity clips and materials while the IT station provides learners free internet access and free use of tablets where learners can watch the reading links provided.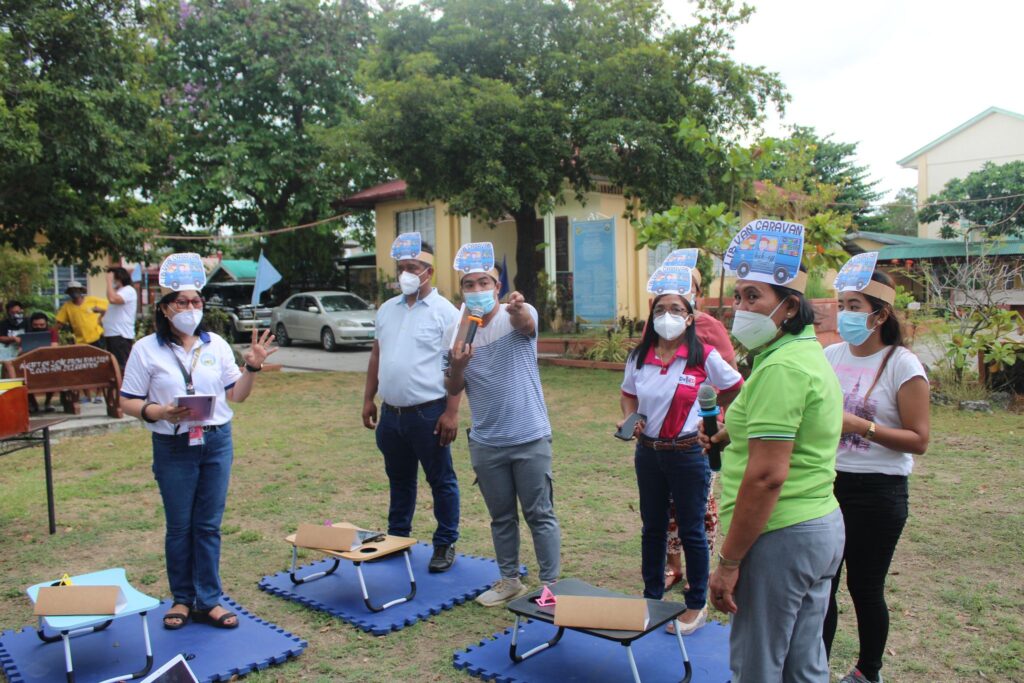 The library van contains materials that can help learners of all ages since it does not only offer a wide range of reading materials but it also offers free printing and internet access to learners.
This project aims to provide accessible learning opportunities to improve and strengthen learner's love for reading to improve reading skills and comprehension and encourage learners to read freely in order to deepen their knowledge to establish a better learning habit.
BAYANIHAN IN THE SCHOOL
DepEd for Ilocos Norte Division Superintendent Dr. Joann A. Corpuz acknowledges the passion and energy of the FCIS in bringing this project closer to its learners.
"I am immensely grateful to all your efforts. May this Lib Van Caravan continue for the generations to come and inspire other schools in the Schools Division of Ilocos Norte to do the same," Corpuz said.
Dr. Editha Mabanag, education program supervisor for Filipino, and one of the reading program coordinators in the division lauded the FCIS for making the said project possible for the learners in Vintar.
"May we continue to support one another to attain our objectives for our dear learners," Mabanag said.
Meanwhile, to intensify the school reading programs, the secondary department here has also other reading activities such as "Reading Call Brigade, Utilization of Strategic Intervention Materials in Reading, and the 1000 and One plus Bookmarks of the Supreme Student Government".
While in the elementary department, graded reading activities were conceptualized with their various project dubbed "Kapamilya: Kasangga sa Pagbasa sa Gitna ng Pandemya".
"With all the inspiration, FCIS will continue working to give quality learning to the learners. I thank everyone for making this project into reality. Together, let us all move forward, para sa bata, para sa bayan," Sabuco ended.
The Lib Van Caravan Project kicked-off on May 11 while implementing the pilot reading caravan at Barangay 8 Margaay, Vintar, Ilocos Norte.
Learners along with their parents enjoyed reading the materials and watching the reading activities in the tablets provided for them.
Sabuco said that this project is nonexistent without the support of the Schools Division of Ilocos Norte, the LGU of Vintar and the FCIS teaching and non-teaching workforce. # (with reports from Markelvin Guzman, head teacher, FCIS)